White Papers
Case Studies
This case study discusses how CoreAVI's Vulkan graphics and compute technology and COTS-D designs help enable HENSOLDT's next generation airborne computer.
This case study demonstrates how CoreAVI's Vulkan graphics and compute technology helps enable NASA to open up new possibilities for global supersonic air travel.
Product Briefs
Presentations
Below are presentations CoreAVI has given at various events.
Presenter: Mary Beth Barrans
Aviation Electronics Europe
June 20, 2018
Munich, Germany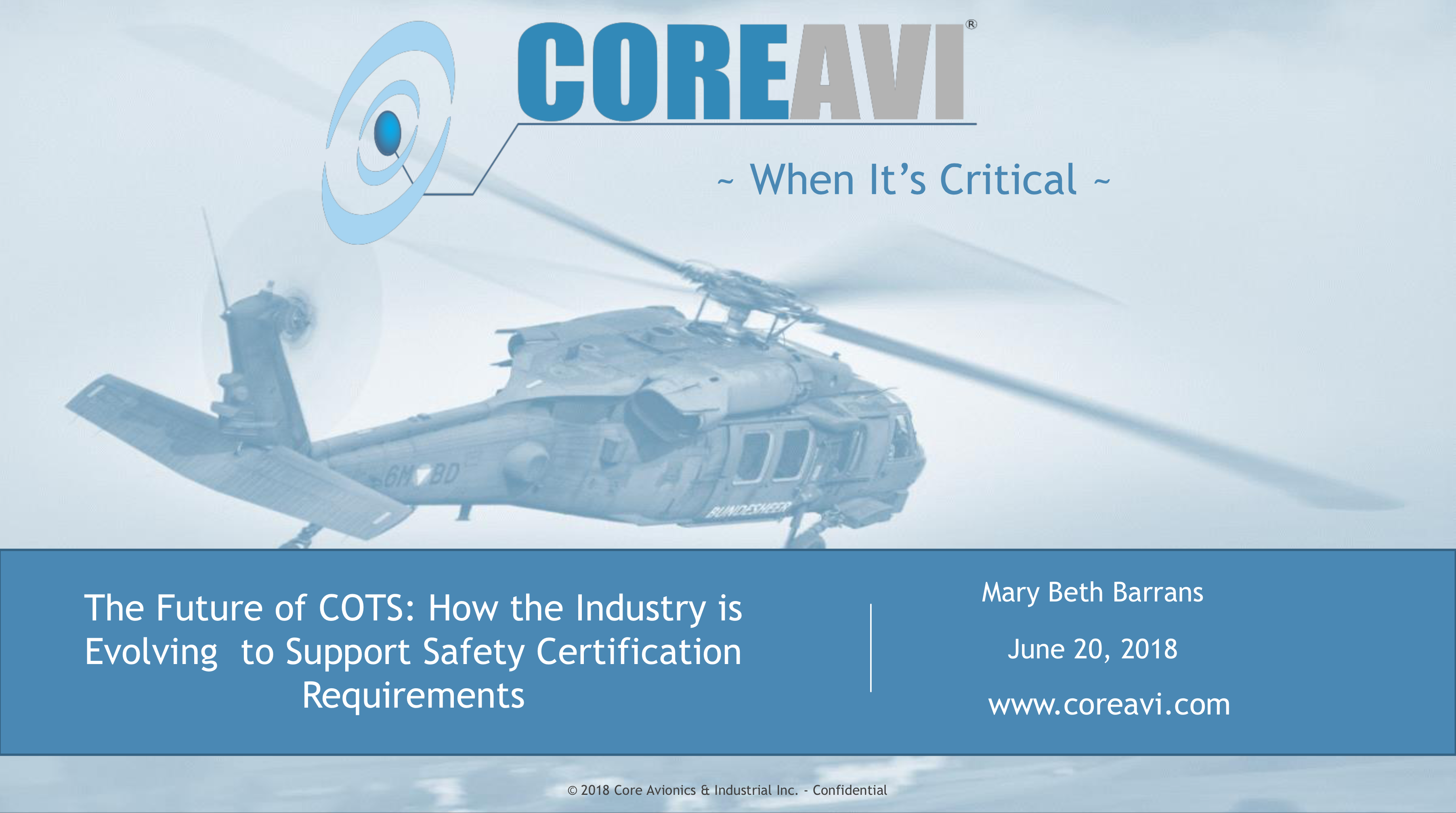 VIDEOS
Core Avionics & Industrial Inc. and HENSOLDT Sensors GmbH have partnered to release the world's first RTCA DO – 178 and EUROCAE ED-12C safely certifiable 4K video output hosted on HENSOLDT's RTCA DO-254 and EUROCAE ED-80 safely certifiable Mission Computer with Curtiss-Wright's COTS OpenVPX processor, I/O, and graphic module building blocks. This continues the long relationship between CoreAVI and HENSOLDT to provide innovative and cost-effective graphics and video processing solutions for safety critical applications such as synthetic vision systems (SVS).
This solution enables system integrators and end-users to leverage the high-resolution imagery provided by aircraft-installed sensors and available databases  as well as large area displays to be installed in future aviation cockpits. Thus, the HENSOLDT Mission Computer with CoreAVI graphics drivers is already supporting the requirements of tomorrow's avionic architectures.
CoreAVI brings flight displays to life powered by AMD G-Series Embedded processors and AMD Embedded Radeon™ Graphics.