CoreAVI is represented internationally by many outstanding resellers.
Please contact our Sales team if you would like to get in touch with our reps.
If you are a rep you can access our rep portal below. By logging into this portal you are agreeing that the information you will be accessing is subject to the confidentiality provisions in your Reseller or Sales Representative Agreement with CoreAVI.
EUROPE

Spain
Portugal

Norway
Finland
Denmark
Sweden
UK, Ireland, Benelux, Scandinavia
France, Italy
ASIA

China

Singapore, Indonesia, Malaysia, Thailand, Vietnam, Philippines, Taiwan

India - Automotive
India – A&D

Korea

Japan

Malaysia
Philippines
Singapore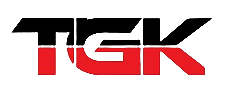 China & Taiwan – Automotive/Industrial
AUSTRALIA

Australia
New Zealand
MIDDLE EAST

Israel, UAE

Turkey