SAFETY CRITICAL AIRCRAFT SYSTEMS
CoreAVI is the world's leading supplier of real time safety critical graphics and compute drivers, COTS Hardware IP, and embedded graphics processors with 20+ year supply to military and commercial avionics manufacturers. Our products are successfully deployed on most major commercial and military platforms.  Our drivers have been certified to DO-178C/ED-12C up to and including DAL A and our products are aligned with the Future Airborne Capability Environment (FACE™) Technical Standards. We work directly with the FAA to review product designs and concepts to ensure that our products attain certification compliance. Airbus, Boeing, Bombardier, COMAC, Dassault, Embraer, Gulfstream, Lockheed Martin, Northrop Grumman, Pilatus, SAAB, Sikorsky and others deploy CoreAVI's products today in their aircraft systems.
Platforms for Safety Critical Applications (PSCA)
CoreAVI has revolutionized the way Mil/Aero integrators obtain an entire safety certifiable hardware and software commercial off the shelf platform. Using CoreAVI's Platforms for Safety Critical Applications (PSCA), integrators can source everything their system needs – from safety critical COTS Hardware IP, graphics and compute drivers, firmware, real time operating systems and even development hardware – all pre-integrated, and all from one vendor. This greatly reduces cost, risk, and time to market, eliminating the integration headaches present when components must be sourced from multiple vendors.
Our Commitment to Innovation
CoreAVI continuously invests in the development of new technologies to enable the safety certification of real time and advanced airborne graphics and GPU compute systems. For example, CoreAVI has brought to market the world's first safety critical graphics and compute driver – VkCore SC – that is based on a Vulkan API. CoreAVI has also created COTS-D safety critical Hardware IP that lends flexibility, convenience, cost savings and reduced risk to our customers. We listen to our customers' pain points and use those concerns to provide the fuel for our innovations, developing our technologies to meet the growing and changing needs of the avionics industry.
CoreAVI is an active member of the Future Airborne Capability Environment (FACE™) Consortium, a managed consortium of The Open Group that is standardizing software solutions for avionics systems. CoreAVI's real time and safety critical graphics and compute drivers are aligned with the latest FACE Technical Standards. CoreAVI's FACE-aligned products have been selected and successfully deployed by industry-leading avionics and aircraft manufacturers requiring a complete FACE-compliant solution stack.
CoreAVI has completed technology integrations to ensure product interoperability across the entire FACE technology stack that enables real time and safety critical graphics/video applications. CoreAVI's ongoing product development initiatives emphasizes the use of open standards to promote the reuse of technology investments across multiple platforms. This reduces time and costs to next generation avionics system deployments.
CoreAVI's products are developed to industry open standards such as the Khronos Group's OpenGL SC and Vulkan SC, as well as RTCA DO-178C, DO-254 and EASA ED-12C. We continue our commitment to advancing modular and interoperable open architectures to deliver the most advanced and cost-effective embedded graphics solutions.
The use cases for unmanned vehicles in the air, at sea and on land are expanding rapidly.  From their earliest beginnings as unmanned military surveillance, UVS platforms have evolved for use in transport, logistics, agriculture, law enforcement and a host of other commercial applications. For UVSs to be used in such a wide variety of industries, they must use complex and reliable control and monitoring systems.
The base or ground station component of the UVS is as critical as the vehicle itself.  The vehicle must be closely tracked, monitored and controlled from the base station.  This control function relies on integrated safety critical systems operating in a real time environment.  The base station must be efficient and effective while providing zero fault access to the vehicle in use.
CoreAVI provides safety critical graphics and compute software for use in UVS base stations and we are a partner in the world's first EASA certified aerial control ground station.  Our FAA DO-278A and DO-178C certifiable OpenGL or Vulkan-based libraries allow UVS base station designers to build advanced graphics and compute capabilities into their control systems while preserving reliability and safety. CoreAVI also supports hardware accelerated video decode and encode functions in select graphics processors.  The use of high-speed video compression and decompression algorithms allows vehicle platforms to take advantage of advanced optical, IR and other sensor systems for flight control and to record surveillance data.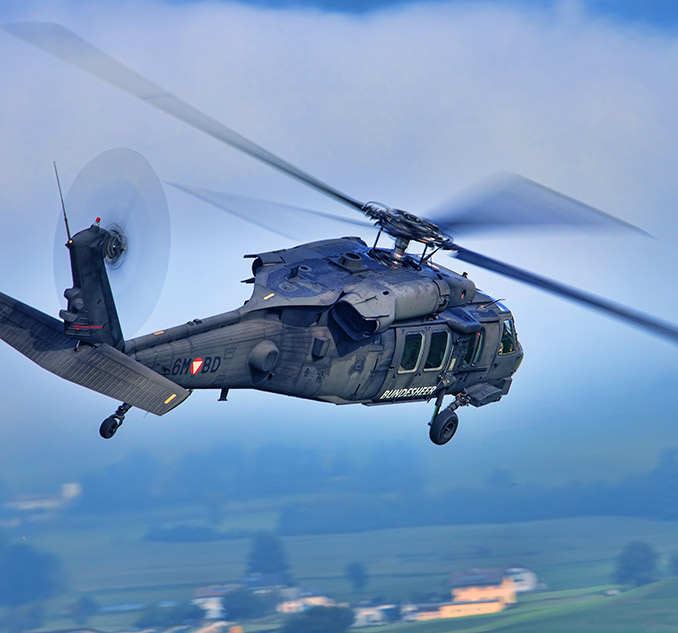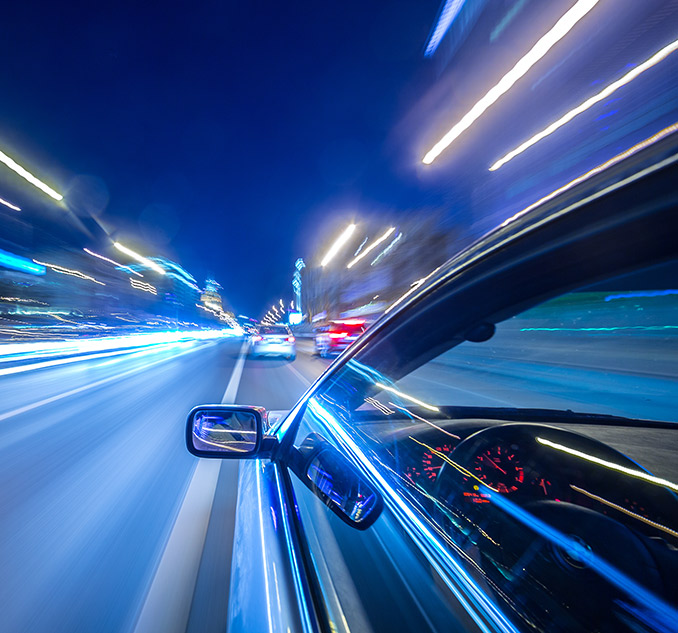 AUTOMOTIVE INDUSTRY
Automotive Safety Critical Display and Compute Market
The automotive market is undergoing a fundamental change in vehicle form and functionality.  The integration of systems such as ADAS, automated driving, traffic awareness, sensor data fusion, and synthetic vision systems require higher levels of compute capability and complex console display functionality that can be most effectively enabled using advanced graphics processors.  Automotive technology integrators and manufacturers look to CoreAVI's platforms for safety critical applications to enable the safe use of GPUs in vehicle subsystems.
One of the important factors in the design of modern display systems is the availability and assurance of information.  High reliability display systems must operate in a deterministic and real-time way to effectively communicate safety information and features.  This safety design approach is standard practice in today's avionics platforms and in many industrial and military land and sea systems.  Safety critical compute and display systems rely on software and hardware designed to operate without fail under difficult environmental and application conditions.
As safety requirements converge under FAA, IEC and ISO 26262 standards, the technology to deploy a low cost but safe autonomous automotive vehicle is now a reality.  CoreAVI brings years of experience in the avionics marketplace to the automotive industry by enabling ground-up designed safety critical graphics and compute drivers delivered to ISO 26262 requirements while also meeting the latest open graphics API standards.
INDUSTRIAL GRAPHICS AND COMPUTE MARKETS
Modern Display and Compute Systems
The continued advancements and mass deployments of autonomous technologies in all industrial and transportation market segments has drastically increased demands for electronics to adhere to functional safety standards.  Railway transportation systems are replacing traditional mechanical and manual systems with complex electronic subsystems that require safety certification to EN 50128 and EN 50129 standards. These standards, which define the safety requirements of software for railway applications such as communication, signaling and processing for railway control and protection systems, are based on the IEC 61508 functional safety standard for electronic equipment.  Similarly, the industrial, nuclear, and robotics sectors are requiring a higher level of performance in their vision systems, sensing, monitoring and control systems while maintaining IEC 61508 standards. The medical industry, which heavily relies on safe and secure software for thousands of diagnostic and therapeutic devices, must adhere to the IEC 62304 certification standard for medical devices, which is also based on IEC 61508 functional safety standards. As a result, all these industries today have a higher degree of dependency on software applications with safety critical functions.
One of the critical factors in the design of modern display and compute systems is the availability and assurance of information. Because safety information cannot be reliably communicated unless a system can be trusted to operate in a predictable manner, applications and displays that can function deterministically in real-time are integral to highly reliable systems.  CoreAVI brings years of experience with safety criticality and reliability in the avionics and automotive markets to the railway, industrial, robotics, nuclear, and medical industries.  Our depth and breadth of experience in various safety certification markets ensure that our products attain certification compliance, thereby reducing schedule, cost and risk for our customers.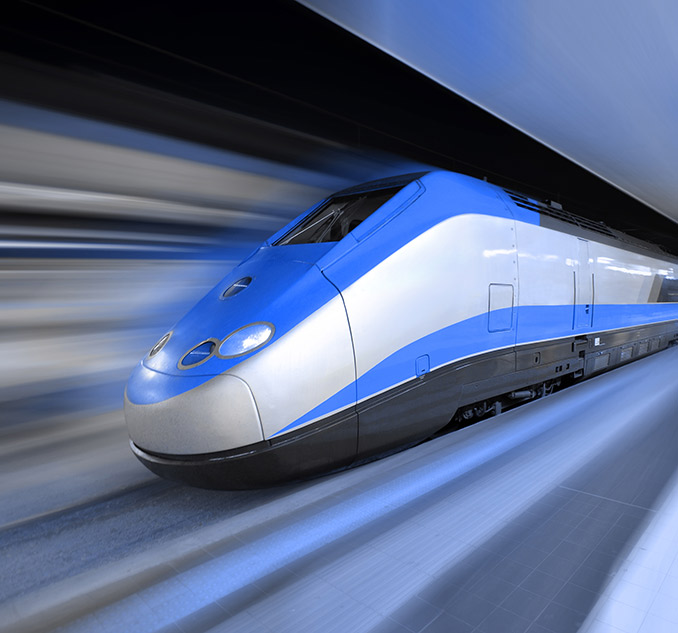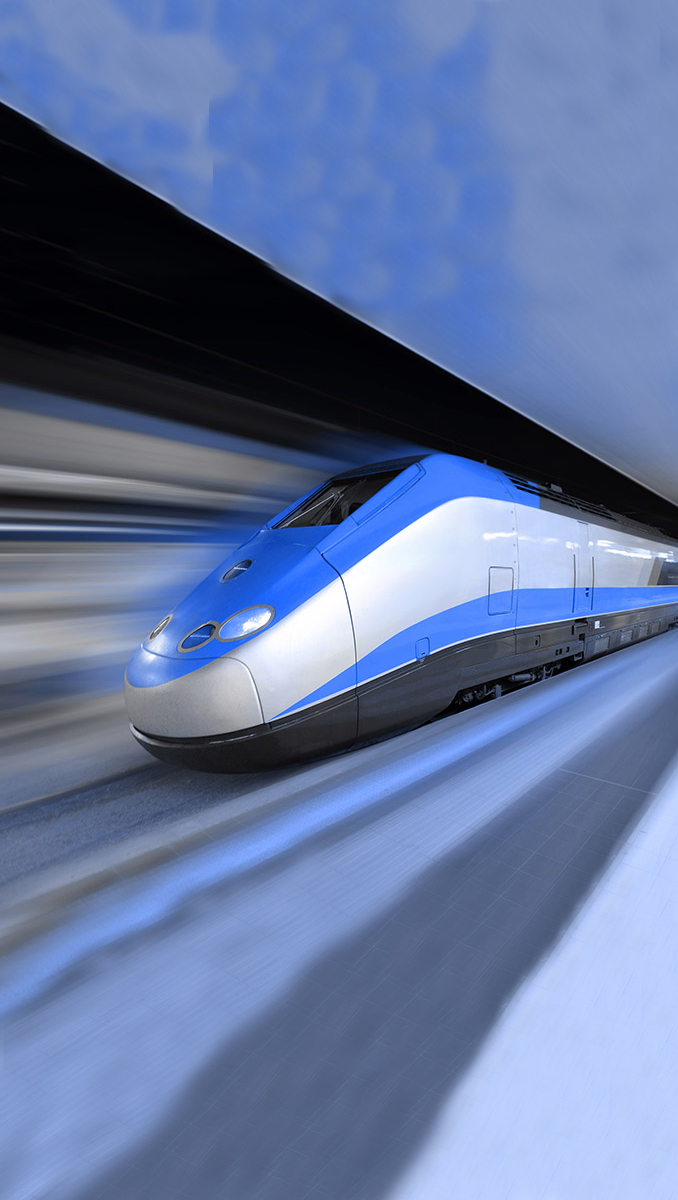 About CoreAVI
From Safety Critical Hardware to the Complete Safety Critical Platform
2005
Core Avionics & Industrial Inc.'s ("CoreAVI") story begins in 2005 with the launch of a related company, Channel One, in the United Kingdom. Channel One UK was founded with the aim of bridging the life-cycle gap between avionics systems and commercial semiconductors. Channel One achieved this and played a role in assisting major aviation corporations around the world to manage and maintain end-of-life electronic components for the production of safety critical avionics systems.
2008
Channel One US is founded and is headquartered in Tampa, Florida to better serve its rapidly growing portfolio of US customers.
2011
CoreAVI was formed in 2011 to offer combined safety critical OpenGL graphics and video driver products with graphics processors. CoreAVI's overlapping expertise in hardware and software allowed it to rapidly grow into a trusted supplier to avionics, military, and industrial system designers around the world. CoreAVI expanded to support many of the industry's leading graphics hardware platforms from suppliers such as Intel, AMD, and NXP with a portfolio of RTCA DO-178C/EUROCAE ED-12C OpenGL drivers and DO-254 certification artifacts. CoreAVI's software products are compatible with all major real-time operating systems including those from DDC-I, Wind River, Green Hills, Lynx Technologies, QNX, SYSGO, as well as many proprietary systems.
2017
In 2017, CoreAVI expanded into the COTS hardware market, creating safety critical COTS-D (or COTS-Design) hardware IP. With COTS-D, CoreAVI introduced a unique way for customers to reduce their risk, time to market, and overall costs.
2019 – Present
In 2019, CoreAVI extended its product portfolio to include VkCore SC, a safety critical graphics and compute driver based on Khronos' Vulkan API that supports GPU compute technologies, enabling customers to harness the full capabilities of graphics processing and advanced computing, all in one API. Along with VkCore SC, CoreAVI has released its ComputeCore safety critical compute libraries to enable accelerated computing capabilities and autonomous systems.
The breadth and depth of CoreAVI's product line allows system designers to procure their entire safety critical platform from one vendor while achieving the correct level of performance, and the right features, for virtually any safety critical application. As a result, CoreAVI has grown to provide state of the art technology to more than 155 major aerospace and defense programs in over 25 countries around the globe. CoreAVI is also bringing its successful avionics technology to the automotive, high-speed rail, and industrial IoT markets. To serve these industries, CoreAVI has achieved ISO 26262 product compliance and our developments are based on the functional safety principles of IEC61508.
For customers requiring safety-critical systems, CoreAVI is the partner of choice.
Recipient of Khronos standards compliance: OpenGL SC1 on VkCore SC (January 2020)
First to release safety critical GPU compute libraries for autonomous systems (January 2020)
First to provide DO-178C safety critical Vulkan graphics and compute driver support for AMD E9171 GPU and NXP i.MX 8 SoC (February 2019)
Voted Chair of Khronos' Vulkan SC working group (February 2019)
First to engineer safety critical VkCore SC libraries based on Khronos' Vulkan API to support both compute and graphics; endorsed by NASA. (September 2018)
First and only GPU compute RTOS driver deployed for autonomous avionics defensive systems. (January 2018)
Winner of Military and Aerospace Electronics 2017 Innovators Platinum Award for joint UAV ground station solution with Wind River and Presagis. (November 2017)
First to provide Future Airborne Capability Environment ("FACE") EGL graphics compositor; endorsed by the US Army. (October 2017)
First to offer avionics DO-254 DAL A certifiable COTS hardware IP. (October 2017)
First to provide newest generation safety certifiable graphics/ArgusCore SC 2 (OpenGL SC 2) with certifiable programmable GPU shaders. (April 2016)
First to revolutionize GPU monitoring systems for safety certified cockpit display systems by displacing FPGAs with CoreAVI's TrueCore (software-only) solution. (March 2016)