CoreAVI has always been a disruptive company pushing technological boundaries, demonstrating thought leadership, and aligning with the right strategic partners to create the greatest value for our customers. Partnerships need to create value for both companies, with each partner being open-minded, communicative, and committed to common goals.  CoreAVI's long term partnership with Honeywell exemplifies all these values. CoreAVI and Honeywell's partnership was announced in 2013 with the objective to develop and advance the next generation of avionics display and computing systems. This collaboration continues to result in many high profile success milestones, including deployment of the ADCPII into the F-15EX, which is the most powerful computing system ever installed on a fighter jet.  The relationship extends to many successful FAA/EASA safety certifications in a portfolio of new commercial aviation technologies ranging from primary fight displays to synthetic vision systems that greatly improve safety and platform efficiency.
Although CoreAVI maintains its foundational partnership principles, its definition of the right partnership has evolved into the pursuit of aligning with companies that are like-minded fellow travelers. The need to redefine CoreAVI's partnerships has become critical as we develop the pathway forward to safe autonomy. What is happening in the automotive, industrial and avionics markets today is similar to what is happening in many other industries: the rise of AI / autonomous systems promises mass product distribution and business growth. The need for true safe and secure computing systems is now at the forefront of this opportunity to allow human interaction with complete dependency on autonomous systems. Today, no company in the world offers a cohesive open standard infrastructure with a tool chain to develop, train and deploy AI platforms capable of achieving stringent functional safety standards. The industry is also faced with the realization that safe and secure autonomous systems comprised of closed standards offer limited reuse of technology investment, and the mishmash of processors, operating systems and tools working together is only as strong as its weakest part. CoreAVI's response to this opportunity is inimitable and disruptive. Designed from the ground up, CoreAVI is bringing to market safe computing infrastructure and cohesion with tool chains to streamline and simplify the delivery of true safety critical autonomous systems that ultimately abstract from the underlying hardware, thus enabling the developer to focus solely on their value and differentiation. This approach highlights the need for CoreAVI to partner with other like-minded fellow travelers to collectively create technology and governmental thought leadership and influence, unlock open standards, and facilitate interoperability across processing platforms.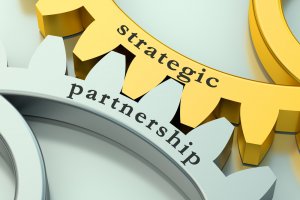 CoreAVI's latest partnerships with both Intel and Arm embody the type of collective commitments and open collaboration that drives change and technology adoption. CoreAVI's partnership with Arm includes supporting Arm's Mali™-G78AE GPU with compute and graphics capabilities, and with ISO 26262 ASIL D functional safety, to be utilized in next generation processors for augmented vision systems, ADAS, and future connected autonomous workloads.  Just recently, CoreAVI and Intel unveiled a partnership to bring to market a complete computing platform based on Intel's 11th generation processors (Tiger Lake) capable of achieving the most stringent levels of safety required to deploy high performance software defined systems in the industrial, robotics, aerospace and defense markets.  Although these two partnerships may be geared towards supporting different market applications, they create alignment with two technology influencers that drive to open standards, seek cohesive tool chains, and share a prevailing belief that solving functional safety for AI is critical for successful mass autonomy.
Delivering the key software defined building blocks, device, and tool chain interoperability are central to solving the challenges in achieving safety and security with AI systems. The pathway to safe autonomy requires an acknowledgement that no one company can do it all on their own. CoreAVI's commitment to forming partnerships with fellow like-minded travelers is more important now than ever before.