Welcome Sean Solly to CoreAVI!
Sean Solly recently joined CoreAVI as Director of Program Management. As a former VC-25 and VC-32 Instructor Navigator for the Presidential Airlift Group, Flight Deck Crew Operations Engineer at Boeing, and most recently, Director of Marketing and Product Management, Military Cockpit Systems at Honeywell, Sean brings a wealth of unique, in depth experiences in the aerospace industry. We asked him a few questions about his fascinating career:
During your time coordinating complex missions for US Presidential "Air Force One" operations, what were some of your most challenging tasks?
I'd have to say logistics coordination would be the most challenging. There are a lot of moving parts and several entities responsible for tasks and equipment to ensure the safe movement of the aircraft and its passengers and crew.  A typical mission starts at point A with the aircraft, crew, passengers, supplies, ground support equipment, parking and all this is coordinated with the airfield agencies. This is the same at point B assuming all the necessary logistics are in place. If not, whatever is missing has to be flown in, trucked in or acquired from the local area. When you factor in trips outside the US the logistics coordination becomes much more demanding.  It's a giant orchestra with a lot of moving parts. Everyone has their role and plays together to deliver a seamless presentation to the viewers.
As a navigator for the US Air Force with years of experience flying critical missions, and from your time serving as Chief of Safety for the Presidential Airlift Group, what are your thoughts on the importance of flight safety, safety certification, the FAA, etc.
Flight safety is fundamental in any aircraft operation and the Air Force spends a great deal of time, money and training to ensure safe operating environments.  We start with risk mitigation and work to risk elimination.  In fact, I cannot overstate the need for flight safety in operations. You can easily look back over the years of aviation and see that nearly every single safety initiative points back to an aircraft incident, most of which, tragically, have resulted in loss of life. Safety standards and initiatives are baked in throughout the value chain and touch every part of the industry from suppliers, developers, and integrators, to OEM's and aircrew. All this is governed by best practices, regulatory oversight and compliance, airspace management and crew operating procedures.  I relied heavily on industry and government regulatory oversight to provide the products and guidance to execute global missions in oftentimes austere environments. Those platforms and suppliers kept me safe for 18 years of flying and it's an honor to be part of the industry and continue to deliver to the Warfighters.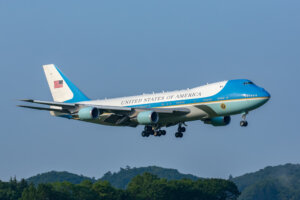 With all of your experience flying airplanes what are your thoughts on the technology improvements going on in today's cockpits?
We are a more effective force using the critical technology being implemented in today's platforms.  The battlespace is a connected and netcentric environment.  Aircraft are nodes within a system of systems and the sheer throughput of information is overwhelming, even for the best aircrew.  Technology improvements like LADs, HUDs, HMDs, TCAS, ADS-B, EGPWS and GPS are more integrated and provide the necessary information for the crew to analyze and execute the mission safely and timely.  LADs, for example, can add 30% more real-estate to the flight deck and can be configured to support specific phases of flight.  The fundamental premise of "Aviate, Navigate, Communicate" will always be critical for the crew but these improvements help shed work load, compute information much faster than a human and present it in such a manner that decisions through the kill chain are almost instantaneous.  Flying the AWACS I used to navigate across the pond using just a sextant.  It was a big deal to finally fly with an integrated GPS. HUDs and HMDs are moving from situational awareness tools to certified primary displays which present critical information in even the lowest visibility environments.  Companies like CoreAVI deliver the fundamental technology (like GPUs and Drivers) that power those safety critical displays.
With regards to Urban Air Mobility and as a former aircrew member, are you ready to climb aboard a pilotless air taxi any time soon? 
Not yet. I think we're moving in the right direction but larger issues like the convergence of hardware /software / platform technology, airspace management, sense and avoid, and all-weather operations still need to get sorted out. I don't need to go anywhere urgently enough to take on that challenge just yet.
You've had some experience with products relating to "near to eye" display systems.  Do you think the aerospace and military surface vehicle markets are poised to adopt this technology?
They are. Presently, it is a baseline requirement in the Next Generation Combat Vehicle.  Eliminating the windows reduces weight, adds protection, and improves situational awareness by identifying the threats before exiting the vehicle. The NTE can eliminate blind spots, provide a top down rendering of the vehicle, integrate weapons tracking, azimuth and distance, and incorporate other sensor technologies such as IR and EM.  This is all done in a 3D stereoscopic presentation with almost zero latency while minimizing crew exposure.
NASA is developing a window-less cockpit for an airplane that will fly supersonic. As a navigator and as a technologist, what are your thoughts about such a configuration? 
There are many of the same issues to solve in the aerospace market as in the ground market with respect to NTE plus the added complexities of operating in a three-dimensional space. NASA has discussed specific use cases where this technology improves the crew safety and situational awareness. CoreAVI is perfectly positioned to provide products like their low-level drivers to enable graphics rendering on the displays.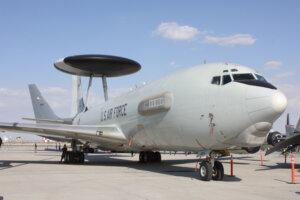 Based upon your experience in the Presidential Aircraft Recapitilization (PAR) program what are your thoughts on government, flight crew, and industry cooperation levels?
I think they are good, at least in all the organizations I've been involved with. The end user can provide valuable insight and voice of the customer.  Industry just needs to listen. The DoD landscape is changing…it's implementing a "pay to play" environment. Open architecture conformance standards are driving solutions (and acquisition strategies) and technology readiness levels at TRL 6 are almost a minimum requirement to offer. This sets the stage for the products users needing to succeed by leveling the playing field, reducing lifecycle costs, and promoting vendor competition.  The end users are looking for scalability, reusability, interoperability, and speed to the fleet. I've been fortunate enough in both my military and civil careers to work in collaborative environments with high functioning teams because we all understood the end state–deliver the best products you can to the customer. It doesn't matter if it's a four-person crew, 40 person team or a 400 person organization; if everyone understands the "mission", we're all marching to the same beat and success is achievable. That is part of CoreAVI's genetics and is modeled by its leadership, employees, and partners.
For part of your career your worked as a Director of Business Development. What were the most common "execution mistakes" you observed on project teams?
There were three issues I observed with respect to execution:  First, not having a defined product line strategy, second, burdensome processes too myopic in their implementation and third, integrating respective business development functions. Developing a product line strategy for incremental growth and then aligning the major functional areas to that strategy was critical to execution:  engineering, integrated supply chain, customer engagement, sales and marketing, and finance all needed to be aligned to the plan.  Most processes were eliminated and we implemented best practices. Processes in general can be good for the product line as long as there are holistic implementations and they are not driving inefficiencies in other areas.  An added complexity is aligning internal strategy with the customer growth strategies by platform for which we were then able to develop roadmaps by product and platform. Finally, we made sure all the functional areas were aligned and integrated.  As an example, I wanted to make sure tech sales understood the business strategy so they were not promising customers products not in the roadmaps or something engineering couldn't deliver.  We took advantage of engineering reorganization, low cost development sites, more efficient use of RDE, reuse, and scalability.
As a Director of Business Development, what things did you observe that frustrated your customers the most?
The biggest complaint from the customers was "not listening".  Everyone in the value chain needs to understand the customer pain points and the first step is to listen to the customer rather than forcing a solution. As I mentioned above, we needed to align our business line strategy to the customers roadmaps while being sensitive to their pain points.  So, the first step in any successful product line is, in my opinion, finding out what the customer needs and then implementing a solution to meet that need.  Collaboration, candid discussions, win-win solutions, embracing policies that encourage competition (open architecture), understanding the value chain and absolute resolve in delivering on commitments are best practices that customers hold in high regard and that begin with just listening.